Dear GOSH Community,
tl;dr
Thanks to OSHF, this is potentially a funded opportunity (ask for details!):
We are seeking people who want to work closely with us, the Governance Group of the Council @hpy and @lizbarry, to advance specific sections of the Constitution. Please write a reply to this post or DM us directly via this message thread.
---
In the first quarter of 2022, the Council worked on listening through interviews and surveys in four langauges to hear what the community thought about the prior election. Based on what we learned from you, we succussfully conducted an election in mid-2022 producing the Community Council of today.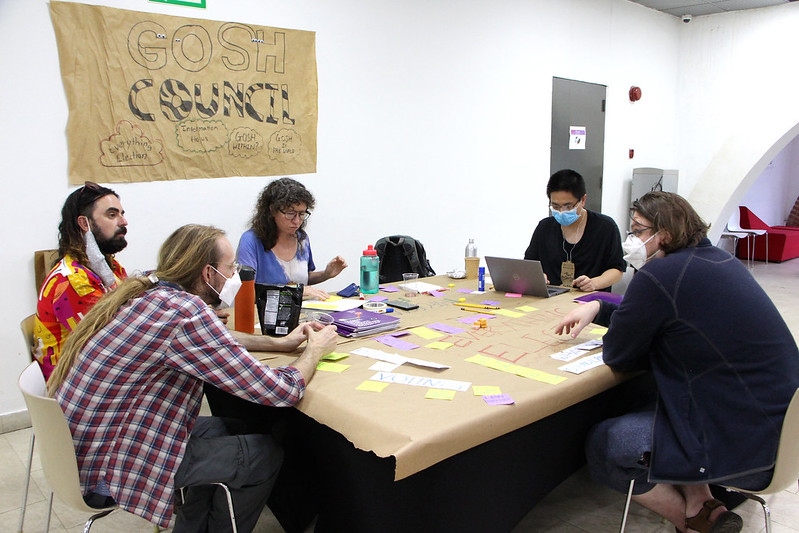 Also, when we met in Panama in October 2022, the Community Council held time and space where we had in-depth conversations with 20 of you on how we make decisions together and how to govern this wonderful community. Here are the slides we presented on what we heard from you that week: 2022 GOSH Gathering: Council Presentation - Google Slides
NOW, as has been posted on the forum several times (such as here, here, here, here, and here), @lizbarry and @hpy - as members of the relevant governance domain within the GOSH Community Council - are once again seeking your help on enacting our community Constitution. Specifically, we hope to get your thoughts on various parts of this Constitution.
(continued in next post, keep reading!)