Dear community,
From now on we'll be using this thread to post project updates.
As kindly reminded by @biomakers_lab in their post, this is part of our responsibilities towards the GOSH 2022 Collaborative Development Program.
Link to the project presentation: Pipetting bot - GOSH ColDev Round 1 - Presentation
Activities summary
So far so good

.
Photo album!
I'll be posting pictures to a photo album in case you'd like to check out the latest photographic updates.
Parts purchased and printed :3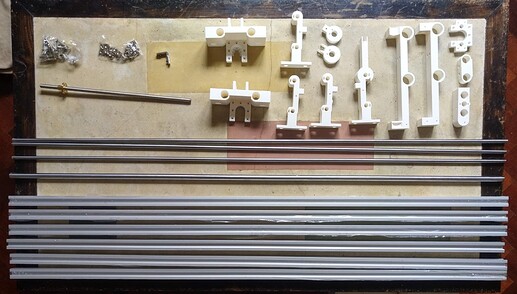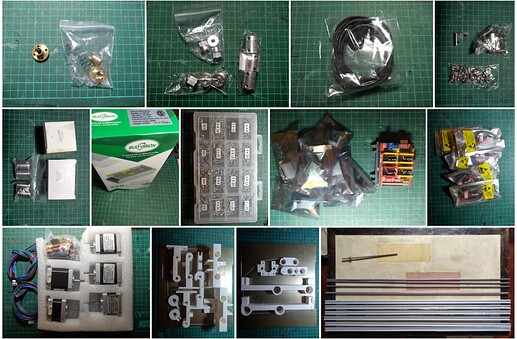 Future updates
Future updates will be shared as a reply on this same thread, hopefully on the following subjects:
Decision on collaboration.
Build videos and full documentation for the final prototype.
Plan deviations
Budget change: a budget redistribution was requested on the collaboration items was approved, merging the budgets into one collaboration for the hardware tasks. The software tasks will be absorbed by yours truly.
We are apparently behind schedule, since work on projects was to happen between the 1st of April and the 5th of July, according to the program's timetable. The estimated delay is around 1 or 2 months, and is mainly due to administration tasks and shopping taking longer than expected.
There are no Raspberry Pi 4 boards available in the local market, due to global supply problems. I am using a spare board for now, but if this continues we may be forced to rethink at least a part of the electronics/control system.
The future of GitBuilding is uncertain. Even so, we remain committed to use it to document our entire project, and I want to thank him enormously for his guidance, and for the incredible work he has done. Thank you @julianstirling .
Thanks!
Progress would have been impossible without the help of the GOSH community (mostly behind the scenes), and many friends helping out at each step; from suggesting collaborators to finding the right fiscal sponsor!
Stay tuned for the next update (?)