Hello GOSH

I am sad that I cannot be in Panama with everyone right now, but I do have some news which I would love share with the community.
I am working with a new foundation is in the process of being set up called the Open Toolchain Foundation. The foundation will support a totally open source software toolchain for engineering. I know we have lots of tool discussions in GOSH, and many of us in the GOSH community want to stick to using open software when possible.
An ideal open toolchain would be used by people creating both open and proprietary hardware. Many of the issues we have with proprietary software (immense licence costs, lack of interoperability, can't share work with collaborators) are shared by those creating proprietary hardware. It will be much easier to pull people into open hardware if our tools are industry standard tools, and if it is easier to collaborate openly.
A graphical overview of the foundation can be seen here: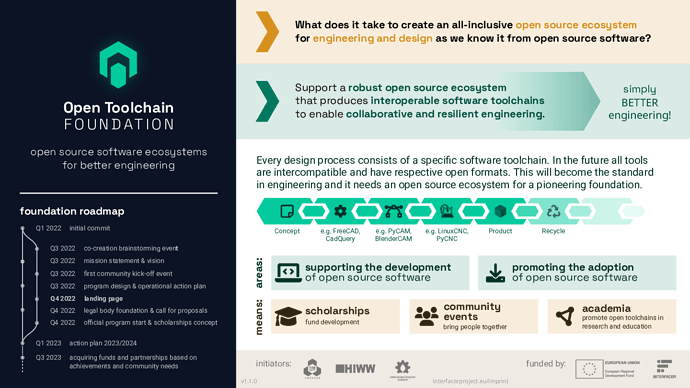 Please check out the website and/or join our matrix channel