Hi all,
!! Please note this is a shameless cross post from expereiment.com I just want more input if possible!!
As I prototype the field dissection microscope I am facing some lens related questions, and more importantly lens related design decisions.
I have started off with things I had around the workshop from previous Openflexure prototyping: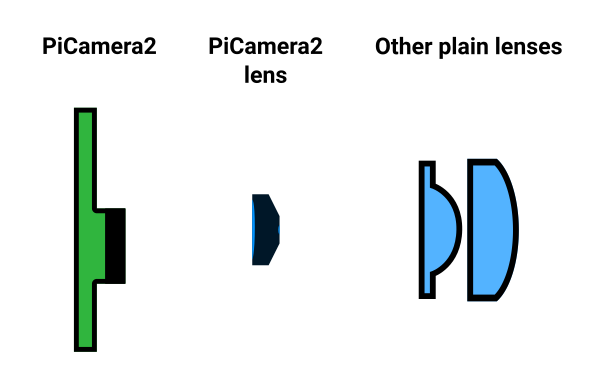 In the first version I simply unscrewed the PiCamera2 lens until it almost fell out. Then took an image.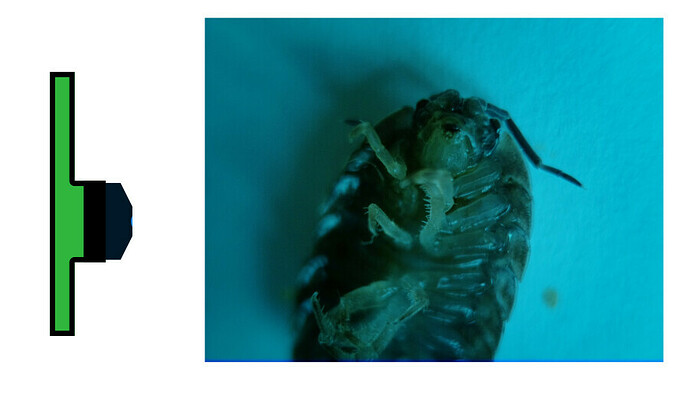 I think the magnification is about 0.25 between the woodlouse, and the image on the camera sensor. Now there are a few of problems here:
Very hard to repeatable set the lens in the same position
May need a bit more magnification in some systems
Working distance is super short (~1cm or so), which is really annoying
One thought is to make a system with a second lens. For this I make a modified super short lens spacer for the picamera lens, and a separate holder for another lens, these can be held apart by a little frame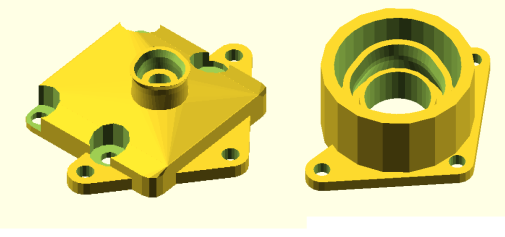 The plan was to make a system with two lenses. As the camera sensor is smaller than the bug, we need to demaginfy the bug somewhat, to make a virtual image, that we then image with the picamera lens:

The eventual plan was to get "pancratic magnification" or adjustable zoom, my eventually modifying the system so that the picamera lens can be moved a few mm. I decided to start with the picamera lens about 6mm from the sensor giving it about a magnification of 1.
Starting with the 50mm tube lens from the OpenFlexure microscope I ended making a tube that spaced this lens about 75mm away from the pi lens. This gives a magnification of about 0.33, and a working distance of about 180mm. This working distance is huge, making the microscope super unwieldly (which we can't have, we must be able to wield with ease!). I was able to see my woodlouse (well an new woodlouse, Woody the Second we shall call them). Though it was awkward enough I didn't save a snapshot.
In desperation I also tried the 6mm focal length plastic lens from the OFM illumination. The lens to lens distance here needed to be really accurate, and without an adjusting mechanism I couldn't really get a focus, but the lens is clearly awful so I didn't proceed.
Where next?
Well this is the question!
First of all, I think the next stage for me should be to design a stand, tweak the mechanics some more, and write some docs. This way others can build something an have a play.
As for what is next for the optics, I would love some feedback. I am much more of an mechanics person than I am an optics person. So I am just assuming everything is a perfect thin lens. Which will only get me so far. I have some ideas, but there is a trade off on cost/openness/quality/availability. I am not sure which is most interesting for the community.
What do people think of these options:
Find a plain lens with about 20mm focal length and try again. Both as a 1-lens and 2-lens system. My back of the envelope calculations tell me should give me a more sensible size and working distance.
Get M12 lenses perhaps this kit. These are easier to adjust. However there is lots to think about here:
The kit above seem to be six lens groups. If they are optimised for imaging long distance, will this make a rubbish microscope. How easy are these lenses to get, and can we get identical ones in a few years?
I think single lenses are available in an M12 housing, but they are fairly expensive, and might perform even worse!?
M12 mounts are available for lots of cameras. Allowing experimentation with PiCamera2, PiCameraHQ, and lots of other cameras
Just get a cheap C-mount adjustable microscope lens and put in on a picamera HQ. The downside is the lens is now a black box, and this lens might be hard to buy in some locations. The up side is it should give me time to concentrate on nice mechanics.
All comments welcome!
Any thoughts @hikinghack @amchagas