Hi all,
Curious to hear some feedback from the GOSH community about an open-source hardware+software kit that I'm working on: SDL-Demo. In my field, "self-driving" (i.e. autonomous) labs dynamically respond to inputs, similar to a self-driving vehicle, in a closed-loop fashion. In chemistry and materials science laboratories, this involves automated synthesis, automated characterization, and artificial intelligence to accelerate materials discovery through closed-loop experimentation (source). In a response to a call for papers (still open btw), I proposed a minimal working example for self-driving labs, a sort of "Hello, World!" introduction. In many ways, the demo is a combination of "Hello, World!"-s from electronics (blinking a light, reading data), and the optimization community (grid search vs. random search vs. Bayesian optimization). At its core, the demo is a color matching demo using an RGB LED, a spectrophotometer, and adaptive design algorithms to iteratively converge on the best color match. Both the hardware and the code are modular and extensible, making it a nice candidate for teaching and prototyping.
I made the demo remotely accessible via the cloud, meaning you can blink an LED in my home in Salt Lake City, read the light sensor data, and wrap it in a closed-loop optimization scheme via this Google Colab notebook. I made it so multiple people can request experiments simultaneously. I'm also working with CrowdSupply to explore the possibility of hosting this as an assembled kit with pre-loaded code.
Project Images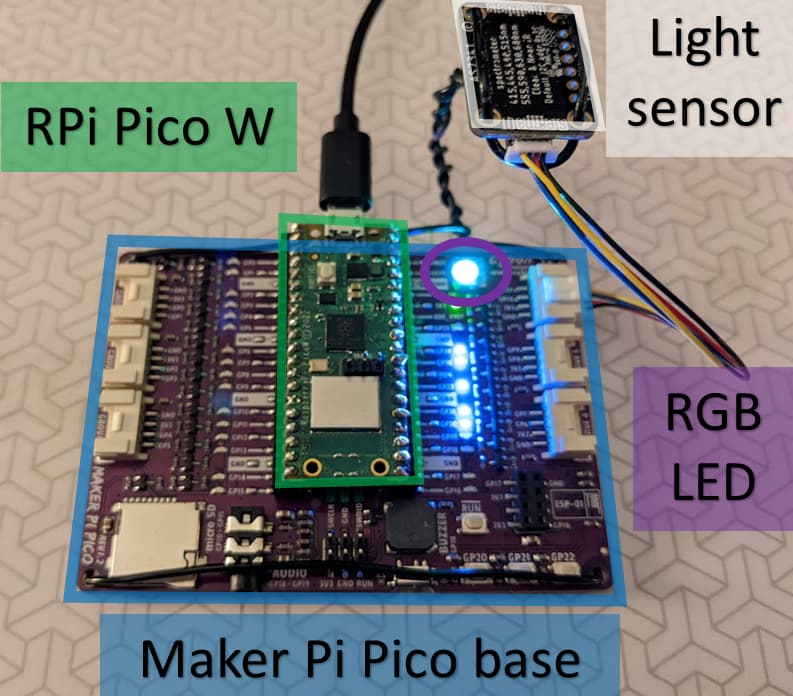 Project Links
What are your thoughts?
Sterling