I was wondering if some people in the GOSH community will "represent" our endeavours in making Open Science Hardware ubiquitous…
I'll be participating. I've applied also to the Challenge, waiting on results before I get excited about that.
I'm happy to represent
I'm also applied for the challenge waiting for the result, and happy to represent GOSH from INDIA.
I'm confirmed as a Challenge participant, I'll be working on the Assistive Technology challenge by FabLab CST https://fablab.cst.edu.bt/
I got invited to help give a talk, but unfortunately they couldn't help with travel going over there, and with tix between 3-4.5k from panama, it's way out of my league. but would have been awesome to join yall!
Sadly, I didn't select for the challenge, now waiting for the workshop request.
We won!
special thanks to GOSH community calls where @sgnbraillerap introduced the BrailleRap project which now has led to BrailleRap Bhutan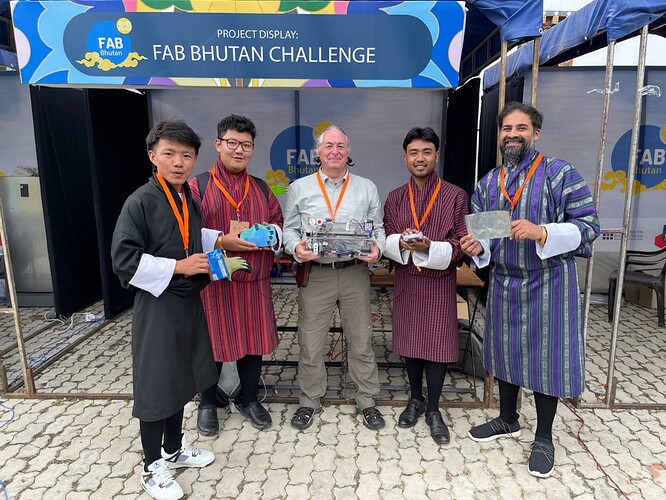 Vik Olliver the cocreator of the very first RepRap was presenting at Fab23, I had the pleasure of linking him up with this project and students.
Documentation will be coming here http://braillerap-bhutan.readthedocs.io/
How fantastic, @saadcaffeine! Thanks for sharing, and congratulations on winning the challenge

congraulation @saadcaffeine, and thanks for sharing the documentation site.
Amazing

Amazing! Congratulations!

Wow ! Congratulations ! We are so happy here

#braillerap
And thank you again to @briannaljohns who made the meeting possible with Gosh community

All the best !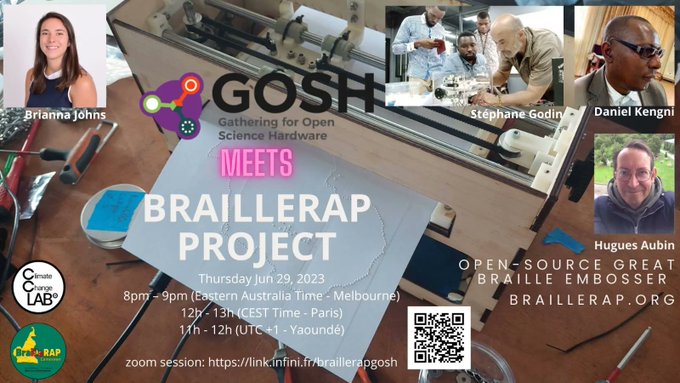 awesome! BTW your proj might be good to submit to the hackaday prize, the assistive tech challenge is over, but they have the "Wildcard" category open until aug 12 and you could win $500

i bet they would like it!
Oh yes. We must admit that #braillerap is also finalist of Hackaday assistive challenge withe the support of the Climate Change Lab


cc @saadcaffeine @sgnbraillerap