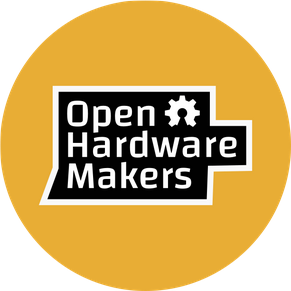 Welcome to the Open Hardware Makers forum!
This category hosts communications between participants of the Open Hardware Makers program. This includes the organising team, mentors, experts and mentees.
Here is a direct link to this forum community that you can bookmark: Open Hardware Makers - GOSH Community Forum
Shout out to the GOSH community for kindly allowing us to use this space! We invite you to look around and learn from all the interesting discussions

What do we use the forum for?
We can use the forum for documenting all the activities taking place within each cohort of Open Hardware Makers. But it is also a space for asking questions, reporting problems (except community guidelines breaches, see below), announcing events, proposing improvements/contributions, and sharing resources.
How do we use the forum?
To make threads easier to find and read, every time we create a new thread we use tags.
All threads in this category should have at least 2 tags:
A tag to identify the cohort: for the March 2022 cohort, that's ohm-cohort1

A tag to identify what the thread is about, the reference is below:
| Topic | Tag |
| --- | --- |
| Introducing mentors, experts, mentees & their projects | ohm-intro |
| Documenting regular meetings between mentees and mentors | mentor-meetings |
| Documenting regular cohort meetings | cohort-meetings |
| Documenting exchanges with experts, including the experts general review during week 9 | expert-review |
| Documenting the global sprint by the end of each cohort | global-sprint |
| Documenting the public call by the end of each cohort | demo-call |
| Sharing resources | ohm-resources |
| Announcing events that can be of interest of the OHM community | ohm-events |
| Asking general questions | ohm-question |
| Reporting a problem | ohm-report |
| Improving the curriculum | ohm-curriculum |
An example of posting a question to the forum
Code of conduct
The OHM Community Guidelines apply to all exchanges taking place in this forum.
To report a breach of the guidelines please email us at ohwmakers@gmail.com.
How to contact the organising team?
Feel free to send an email to ohwmakers@gmail.com, or a direct message to any of the organisers: @amchagas, @vektor, @jarancio