Dear PCB geeks and DIY kits/education enthusiasts!
The Swiss Mechatronic Art Society is inviting you for a shared learning experience together, coming up in 2 weeks!! Yes… in Switzerland.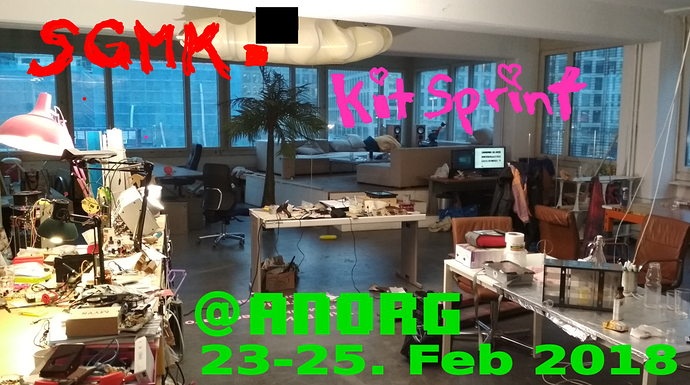 check the wiki info here:
http://wiki.sgmk-ssam.ch/wiki/KitSprint_ANORG_2018
We are happy to host a long weekend of co-developing new PCB designs, redesigning some of our classic workshop "platinen" and learn from each other to prepare files for manufacturing "Shenzhen Ready", prepare 1-click order BOM (bill of materials) using the new platform Kitspace.org, @kaspar himself, the developer of kitspace will be present to show and share his experience.
DATE: 23-25. Feb 2018
you can stay longer to continue hacking… calll it mini Homemade Wintercamp!
LOCATION:
ANORG, Hohlstrasse 612, Zürich, Switzerland
CONTACT:
@dusjagr is organizing and hosting this event. contact me if you have questions.
we have very limited travel support, PM me if you need help!
For more travel and sleeping arrangements, see the wiki.
Put down your ideas of projects and material you will bring or need!
Food, drinks and some material production costs is provided by SGMK through our recent support for "new developments" funded by Migros Kulturprozent! thx!
Happy Chinese New Year!
It will be the year of the Dog, so let's make some Dog-µ-Noise ciruits!
marc