Wir kommen am 21.6.2023 zu euch und freuen uns schon extrem!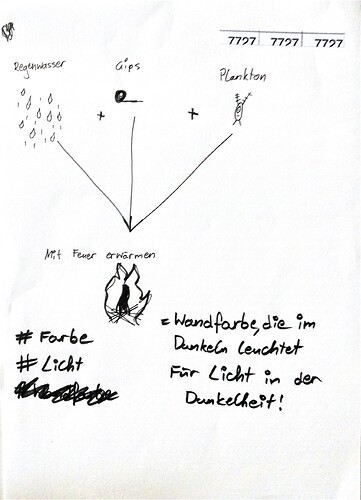 rain water plus paster plus plankton, heated up with fire, used to make a wall glow in the night
citizen scientist 7727
This workshop took place in a high school, most participant were around 15 years old. Their music teacher had invited us to do this workshop in the last week before summer vacation.