Dear All
You might be familiar with the badging scheme from Open Science Framework that has been picked up by several journals as a way of badging open content and pre-registered experiments. They have an Open Data and Pre-registered badge. Most interestingly for us, they also have an Open Materials badge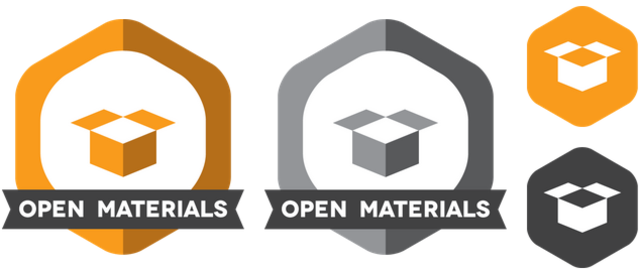 From OSF | Badges to Acknowledge Open Practices Wiki
The Open Materials badge is earned by making publicly available the components of the research methodology needed to reproduce the reported procedure and analysis.
Criteria
Digitally-shareable materials are publicly available on an open-access repository. The materials must have a persistent identifier and be provided in a format that is time-stamped, immutable, and permanent (e.g., university repository, a registration on the Open Science Framework, or an independent repository at www.re3data.org).
Infrastructure, equipment, biological materials, or other components that cannot be shared digitally are described in sufficient detail for an independent researcher to understand how to reproduce the procedure.
Sufficient explanation for an independent researcher to understand how the materials relate to the reported methodology.
Should we be encouraging papers with open hardware to use the badge? Being able to easily screen and search for papers containing open hardware might be useful and it raises visibility. Another question is whether the badge sufficient for hardware or is it worth a conversation with OSF about an open hardware badge? OSF are not the only group doing badges, but they do seem to have multiple publishers on board and in terms of badging academic papers, that is really useful because changing publisher workflows is non-trivial.
They seem to have had some success with badging data in the psychology area and published a paper about it: