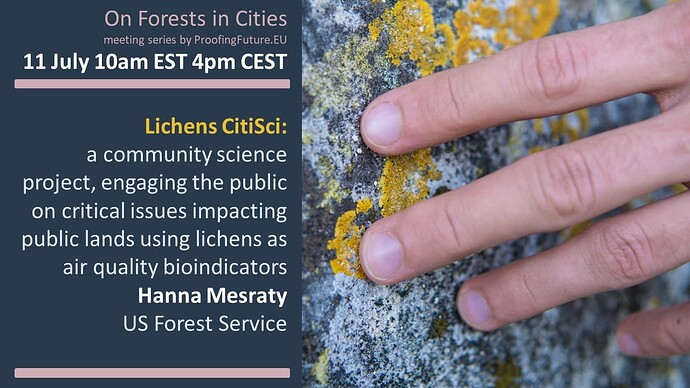 July 11:
Hear from and exchange with Hanna Mesraty about Lichens CitiSci:


Here you can register & Get the Meeting Link
You can network with and will hear from Hanna Mesraty, ORISE fellow with the U.S. Forest Service. Hanna is helping find new ways to communicate the importance of good air quality.
Lichens CitiSci is a community science program and an opportunity to engage publics around critical issues impacting public lands while using lichens as air quality bioindicators.
Hanna Mesraty manages and directs the Lichens CitiSci program, works across stakeholders and community partners, desigs the public engagement strategy, and writes accessible scientific content.
above image CC BY-NC-ND proofingfuture.eu