Hey all GOSHers, I'd like to invite you to a game of Lasers and Feelings. It's a a quick-play role-playing game. It will be a Zoom/Jitsi session where we do some collaborative story-telling. We will use dice rolls to introduce chance, to see if the actions you decide to take succeed or fail.
The premise is:
You are the crew of the interstellar scout ship Raptor. Your mission is to explore uncharted regions of space, deal with aliens both friendly and deadly, and defend the Consortium worlds against space dangers. Captain Darcy has been overcome by the strange psychic entity known as Something Else, leaving you to fend for yourselves while he recovers in a medical pod.
All the game details are on this pdf: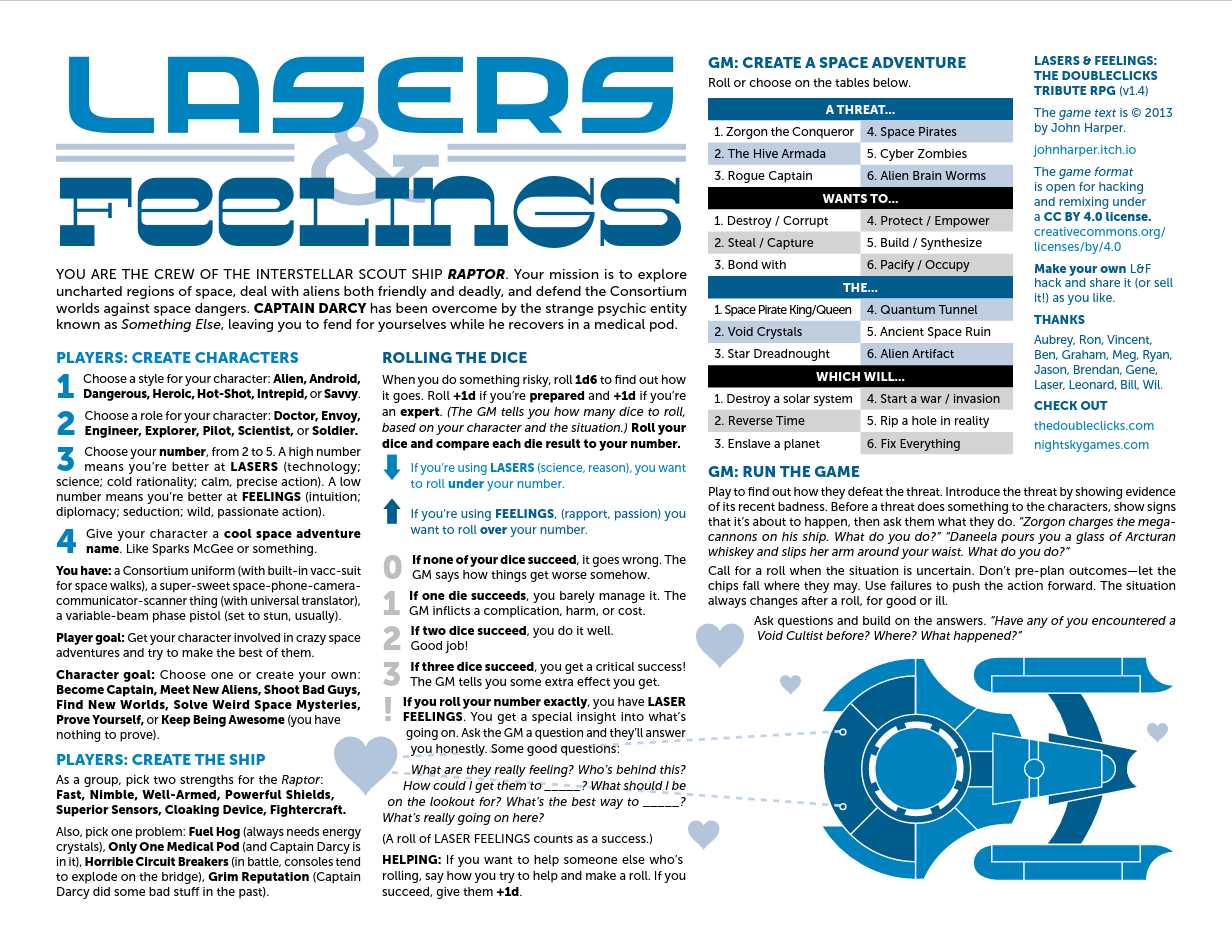 I will "game master" the game, you just have to show up with your character. We have to find a time works best for anyone that's interested in joining so please put in your available times on this Doodle poll. The games should take about 2-3 hours.