Hi everyone! Many of you were lucky to join us here in Panama a year ago and experience the lovely nature surrounding.
Unfortunately a really terrible thing is happening that not only threatens Panama but the entire biological corridor of North and South America
There is an illegal mining contract (it's literally against the constitution of Panama!) Being forced upon the people and nature of panama by the canadian mining company First Quantum and a handful of corrupt politicians.
This is an open pit mine that will obliterate an area of rainforest over 3 times the size of Manhattan. It's located directly in the middle of the tiny country and will cause local extinctions directly as well as destroying migratory paths connecting the continents.
80% of panamanians are firmly against this mine as none of the money or resources will go towards the people and it will destroy the true value of panama, its natural biodiversity. Panama has been peacefully marching for months, and now the police are turning even more brutal upon their own people.
If you can't donate any funds, please help raise awareness around the world as the media being blocked about this terrible atrocity that will disrupt the entire biological corridor between North and South America!
There's a good source of information about this here:
https://www.instagram.com/p/CycZH3TN5H6/?igshid=MzRlODBiNWFlZA==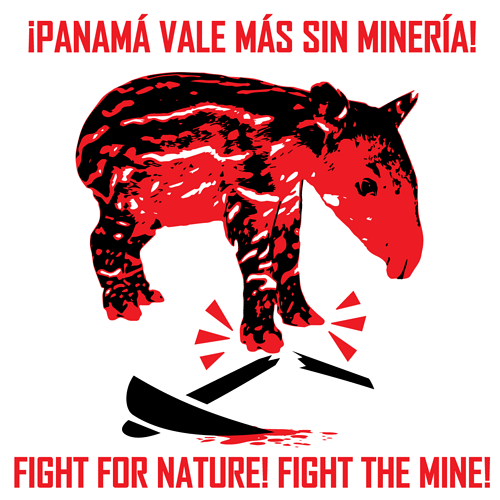 If you are able to financially help even a little we have set up some methods:
Our friends at @adoptabosque (who helped host dinacon 2 ) are collecting donations to help give aid to the activists and protestors working to stop this atrocity.
You can donate directly to them from Panama via
Yappy: @adoptabosque or via credit card at their US partner: ADOPTA Bosque Panamá – Conservation Allies (non-profit eligible for tax deductions)
I am also offering the use of my Paypal, Venmo, and Square Cash accounts as an intermediary. If you send donations to these, I will forward the money to AdoptaBosque's panamanian bank.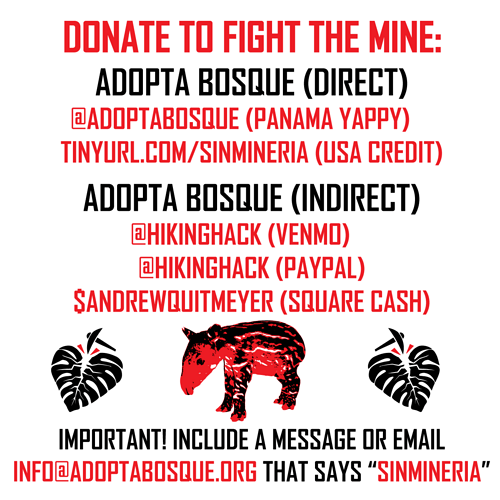 How to Help:
choose a method to donate money

email Info@AdoptaBosque.org (or include a message on your yappy , venmo, or PayPal) that says "sinmineria" so they can organize the donation

if you want, You can include additional information about how you want the funds to be used. For example, "safety gear, food, legal fees, or transportation"