Recently, I have put together a way to list public GOSH projects and residencies. I thought it would be important to keep track of all the cool stuff people are doing!! So I made a wordpress plugin for http://openhardware.science to compile data from a public repository.
Residencies: http://openhardware.science/2019/09/11/gosh-residencies/
Projects: http://openhardware.science/2019/09/11/open-science-hardware-projects/
Over the coming days, I will be filling the Projects page with a few community projects. In the meantime, please let me know if you think the "categories/table headers" and "filters" are appropriate.
Note specific to the projects:
The ranked feature lets you specify the ordering of the projects. If it's from a member in the GOSH community it should definitely appear at the top of the list meaning 'rank:1'.
Example: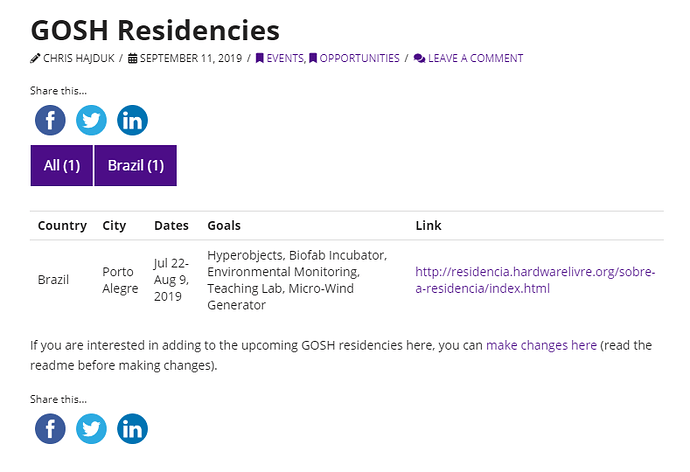 Feedback appreciated!