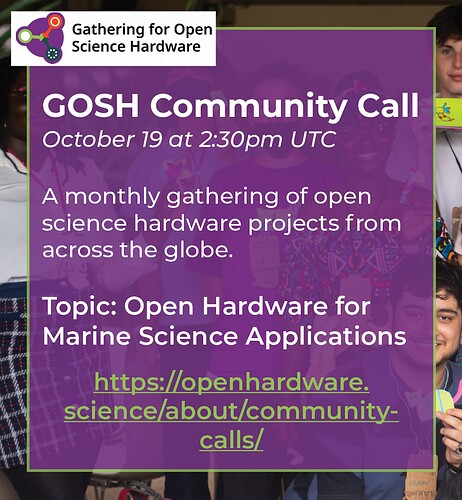 Hello everybody!
I am excited to announce the next GOSH Community Call is happening on October 19 at 2:30pm UTC. The topic for the call is "Open Hardware for Marine Science Applications."
Register for the call here!
The call will feature short presentations from community members working on open hardware projects in the marine space. It will be a great lineup of speakers, and I encourage you to register and learn more about their work!
I'll share more information about the call in the coming days

Bri