I thought it might be useful to have a place where experts can ask questions about the review.
So here we are.
I have 2 messages. The first is kind of a bug report: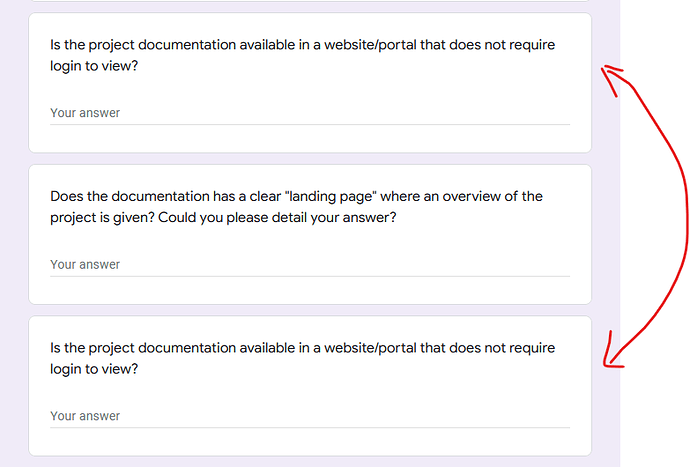 There are 2 identical questions in the form we have for the review.
The second is that we need to access the Open Hardware Canvases of participants. But they are stored in Google Drive. I asked permission to access them for my projects. I hope to have access soon.
Seems like an inconvenience to me as I devoted time to the review and now I can't do it because I need to wait for the permission. Can we at least make sure that the participants will grant access soon?
Can we make it faster in the future?