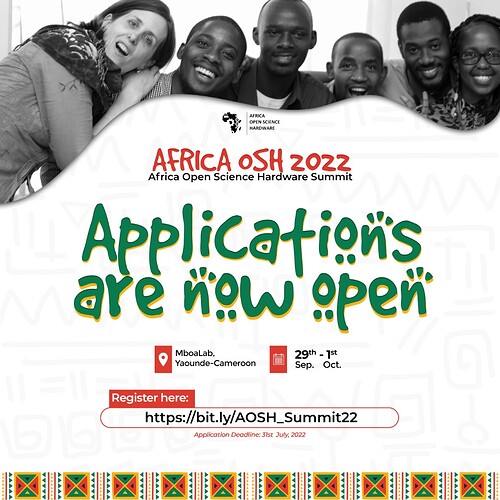 The AfricaOSH Summit is a grassroots effort to bring together a community of researchers, educators, innovators, makers, makerspaces, educators and many more.
This year's summit applications are now open to everyone. The Summit is slated for September 29th to October 1st at MboaLab, Yaounde-Cameroon.
Deadline for summit application is on the 31st of July 2022.
We hope to see you in Cameroon.
Apply with the link below: