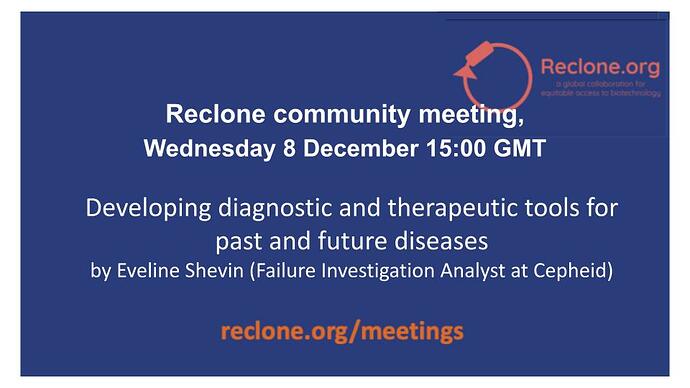 Dear All,
It's the last Reclone Community meeting of this year.
We have a special guest from Sweden who will give a talk about "Developing diagnostic and therapeutic tools for past and future diseases" based on quality assurance and troubleshooting experience.
Eveline Shevin from Karolinska Institutet in Stockholm is working currently as failure investigation analyst at Cepheid.
Join us via Zoom!
See you there!!
Barbara