Hi All
A group of us are gathered at CERN working in the GOSH Roadmap today and tomorrow.
If you want to join us - we have a Zoom channel open and we can talk to you live! See the schedule below, all times are UTC+2.
We're also in the Riot channel or you can join the same chat via IRC: Kiwi IRC (use channel #gosh at Freenode)
Here is the latest GOSH roadmap live doc
You can also join us via the IdeaSquare telepresence robot - drop me a line for login instructions. Sadly only one person at a time.
ji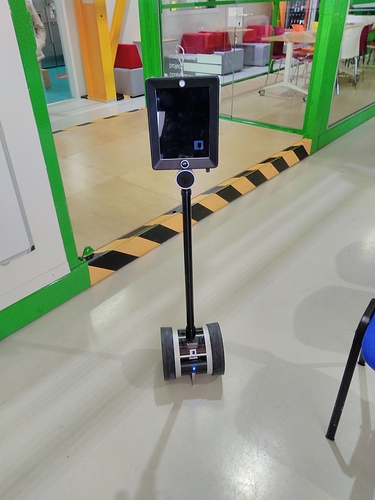 Tuesday, September 26: DAY 1
8am: breakfast at CERN IdeaSquare
9am-12pm: reviewing GOSH community roadmap
Describe why we are doing this (what is in the Sloan grant in terms of what we promised and what we should do)
Talk about the history of the edits: make sure that we conserve the richness of the contributions so far!
What gets in / what gets out? Identify the audiences we are writing to. Take the "action points from GOSH 2017" and see if we are addressing all of the points in the current version of the roadmap
List all the issues we identified, things we need to solve: address comments and resolving large issues
Identifying visual information for the roadmap (list of figures) and look at graphic designer/artist options
12pm-1pm: Lunch at CERN
1pm-5pm: Editing towards a final draft of the GOSH roadmap
Three groups, take turns at the 3 sections:
1 hour per section (rotating groups)
1 hour for discussion of whole document
1 hour drafting addition bits / solving identified issues / pointing out what is still missing for us to work on the next day
5pm onwards - Geneva and fondie
Wednesday, September 27: DAY 2
8am: Breakfast at CERN IdeaSquare
9am-12pm: Reviewing final draft and drafting supplementary information
1 hour and 30 minutes: identify cross-cutting themes, connections involving the activities we proposed (w/ the executive summary in mind)
1 hour and 30 minutes: split between three groups:
Draft the executive summary
Gather supplementary info we have in other document
Brainstorm visualizations
12pm-1pm: Lunch
1pm-6pm: Finalizing the roadmap
1 hour: Close-read the whole document
1 hour: Review Sloan metrics for roadmap dissemination then prepare a list of places we can send the roadmap and formats for publishing (blog, paper/editorial, popular news). Discuss and define the launch details and date (have an online party, BYOB!)
1 hour: Start drafting the documents we listed: blog posts, paper/editorial, popular news, have an extended form of the executive summary
30 min: What next? Dates, actions, people
1 hour and 30 minutes: buffer time (for whatever is left to work on)
7pm: Dinner at CERN, Restaurant 1