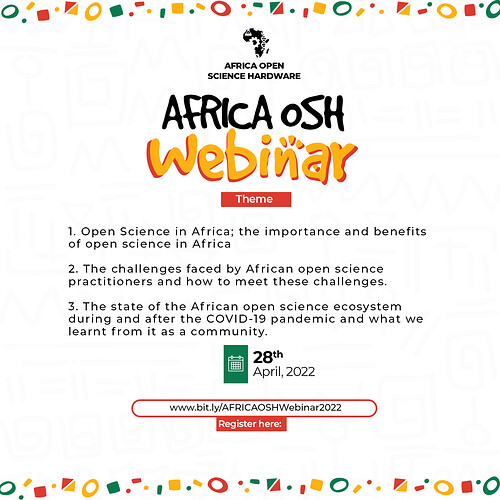 Hi all! I wanted to share an upcoming event from the AfricaOSH community with you all:
AfricaOSH will be having a webinar on the 28th of April at 10:00AM GMT - 12:00PM GMT // 12:00 CEST - 2:00pm CEST // 1:00pm EAT - 3:00pm EAT. The call will focus on the importance, benefits, and challenges of open science in Africa!
Register for the call here.